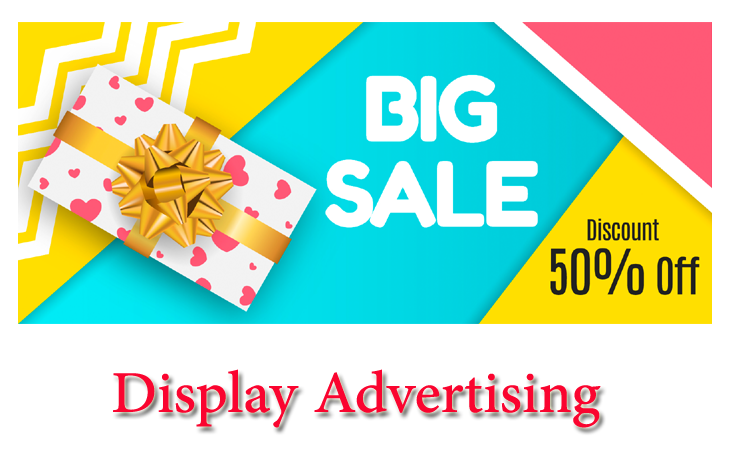 Power of Display Advertising in building brand awareness
How likely you purchase something from a brand that you have never seen or heard before? When it comes to understanding consumer decision journey, that is, from the time they were exposed to a brand to the time they consider to buy and finally buy, there is a lot that goes in between. Each step of this proverbial journey includes aspects such as existing perception about a given brand, availability of alternatives, price, etc., The journey starts with creating awareness and then driving consideration and finally close a sale. Display advertising help in the final two steps.
In the world of online advertising, Search ads (PPC ads) are top because they can be easily attributed to conversions (leads & sales). This is because they come at the last mile (purchase decision) of the consumer decision journey, however, 'display ads' which helps create brand awareness gets less credit than it deserves due to its relatively lower conversion rate. This is because display ads come at the nascent stage of a consumer journey.
Display advertising also includes image and video formats of ads we see online. It can be bought through the conventional method of paying per space/inventors (YouTube's masthead, a banner on ET's home page) or through bidding (placement targeting, interest targeting) or programmatically.
How does it work?
There are millions of websites out there offering news, reviews, videos and more. There are also web properties like Gmail, Yahoo mail, YouTube, etc., All of these website owners (publishers) wants to monetize through advertising, whereas brands (advertisers) wants to reach their audiences (customers) who may be spending time on these websites.
Ad networks like Google Display Networks and Bing-Yahoo Network act as an intermediary to form a confluence between advertiser, publisher, and consumer. When a reader loads a webpage, a relevant ad is loaded in a fraction of a second.    
Why display advertising:
The first step in brand building is to create awareness by informing your target audience that you exist. With display ads, you can reach new customers, build positive brand perceptions and reach wherever they are on the web. The more visibility you create means better the recall rate for your brand. The ripple effect of creating awareness transcends just online advertising and influences offline purchases too.
Increase sales – A quick glance of any ad report will show that search ads have higher conversations, but a typical combined Search and Display campaign gets 22% greater conversions compared to search only campaigns. (Multiple studies have validated this point- iProspect & comScore and HBS)
A simple explanation for this can be that we all feel comfortable and reassured to buy from a brand that we have already seen or heard before and display advertising aids in this process by creating millions of impressions (eyeballs) for a small budget.
What's cool about? 
Whether you want to reach teens, who are 'beliebers' (Justin Bieber fans) or mothers of toddlers or business readers of The Economic Times online, display ads allow you to place your brand message through rich visuals, animated banners or videos in front of the exact type of audience that you choose.
Contextual targeting – The display network ad technology can read and understand the type of content on the page where the ad is to be served, and it also knows the identity of the user/visitor and learns what their interests are based on (affinity) past clicks, browsing history, etc., Coupling this two information results in showing relevant ads for the audiences based on the context.
Let's imagine you are introducing a line of eco-friendly diapers and want to create awareness among mothers with toddlers. Based on your keywords, your ads can be served to mothers in multiple ways which are all contextually relevant to them – when they are reading a blog about baby care and hygiene or when they are playing videos of rhymes or lullabies on YouTube. Alternatively, the same ads may be served to mothers when they visit websites about home improvements or recipes which has nothing about babies, but the ad is still relevant to the person reading that page on that site.
Placement targeting – This allows advertisers to choose specific ad placements where they would like their ads to appear. Ad placement can be on across an entire website (say nytimes.com or weather.com) or a specific sub-set within that site, such as only sports pages.
Let's say your offer high-end travel gear and your target customers are globetrotting business people who figuratively live out of a suitcase. In this case, you are not after a demographic of people who you can segment by age or gender. So with placement targeting, you can choose to run your display ads on news sites like wsj.com as well as travel sites like lonelyplanet.com or just a section within these two sites.
Campaigns have both placement and contextual targeting options running at the same time.
Display campaign supports your business with objectives similar to a Search campaign – lead generation, app install, traffic to a website, along with getting more views on your YouTube video. Display campaigns can be run along with Search campaigns (PPC) and studies conclude that they work best when deployed together. However, if the goal of your display campaign is to create brand awareness and your Search ads are running to drive sales. They have to be measured on their own merits vis-a-vis bench-marking results against each other.
One way to really measure the success of a display campaign is to create a cost-per-thousand impressions (CPM) campaign on display and a cost-per-click campaign for Search Ads. This will give you results that can be measured on their own merit.
Note: This article is not an exhaustive resource on display ads, our goal is to give you a heads-up on the possibilities of building brands using display ads.
Summary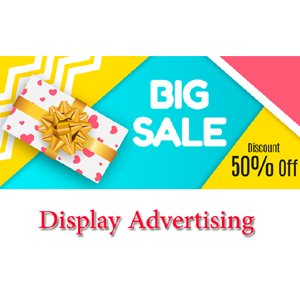 Article Name
Power of Display Advertising in building brand awareness
Description
The journey starts with creating awareness and then driving consideration and finally close a sale. Display advertising help in the final two steps.
WebViola
Publisher Name
Webviola Digital Solutions
Publisher Logo